As you can probably tell from the title of this post, Xerocon 2013 was a big event for us!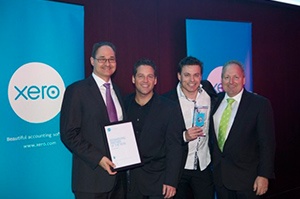 The Eye on Books team joined over 900 Xero Bookkeeper of the year of the country's best accounting professionals in Sydney for a weekend of inspirational presentations, leading-edge technology and a spectacular trade show. We're humbly thrilled to say that in this prestigious crowd, Eye on Books were awarded Xero Bookkeeping Partner of the Year!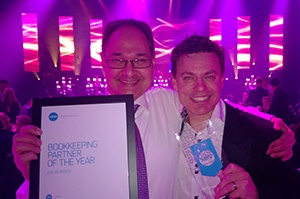 We'd like to offer a huge thank you to Xero for pulling together the industry's most incredible event. As you can see, the entire conference was beautifully staged and there was barely enough time to see everything on offer. The presentations were first-class and the Gala Awards Night proved once and for all that accountants certainly do know how to party! We're so grateful for the opportunity Xero provide every year to be part of such a passionate and supportive professional community.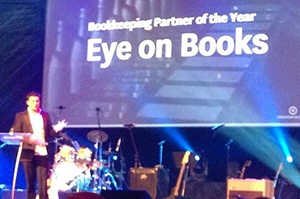 Our Director Charles Klvana also had the privilege of speaking at the conference. As the largest WA-based Xero bookkeeper, Charles gave a firsthand account of the real, workaday experience of running a successful accounting business. His presentation "A day in the life of a cloud bookkeeper" picked up on all the things we love about what we do, and how using cloud technology we can best deliver what everybody wants from their business – peace of mind.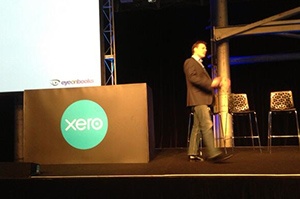 The award isn't the only thing we brought home from the conference. Xerocon is staged atXero Bookkeeper award 2013 major centres all over the world and showcases all the latest developments in online accounting systems. It was great excuse for us to have a massive geek-out with all the new toys and inspirational ideas on offer from the global Xero community. We've brought back a real sense of excitement about the ongoing possibilities of cloud technology and online accounting for our business – and more importantly, for our clients' businesses!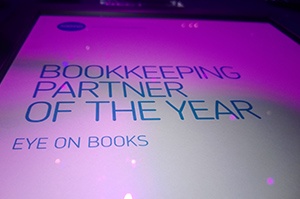 We'd like to offer our warmest congratulations to the other winners from this year's Xerocon. It makes us very proud to be in such exceptional company. And most importantly we want to thank our clients and everyone we've worked with over the last seven years – you're the reason we love coming to work every day, and we couldn't have done it without you!